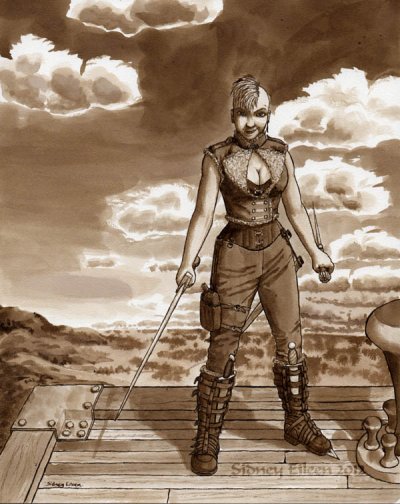 8″x10″ dip pen and ink wash on Aquabord
Steampunk artwork, created by first drawing with dip pen and ink, and then shading it using a wash of the same ink.
An airship pirate stands poised at the end of the docks, sword drawn and knife in hand.  Someone picked the wrong fight, and it wasn't her.
Shown below is the line art stage, scanned in grayscale.